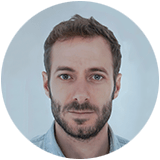 By Jose A. ZM, Zürich
Web design Zurich :
In this post we will speak about:
What is a Design Agency
Our Zürich design agency
Choosing a web design agency
Design agency Zürich
Some quotes to inspire you
What is a Design Agency?
A creative agency or design agency is a company that provides graphic design, branding, and other creative services to its clients.
There are many different types of creative agencies, but some of the most common services they offer include branding, advertising, web design, and packaging design.
Many creative agencies also offer services such as market research, copywriting, and business consulting. The term "creative agency" can be used to describe a wide variety of businesses, from small design firms to large advertising agencies. In general, creative agencies are businesses that provide creative services to their clients.
We believe that design should be accessible to everyone. That's why we focus on projects that make a difference in people's lives. Whether it's designing an app that helps people lose weight, or developing a website that makes it easier for people to find jobs, we strive to help others every day.
We're a small team with big ideas. We believe in doing things differently and being open minded. We're passionate about design and technology and we're excited to share our knowledge and enthusiasm with you.
Our Zürich design agency and digital agency is a one–stop–shop for all your design and digital needs. We offer a wide range of services, including print design, web design, branding, SEO and Social Media.
We can help you with all aspects of your marketing, from planning and strategy through to execution and results. We pride ourselves on our creative flair and our ability to deliver results that exceed our clients' expectations.
We have a team of experienced designers and digital marketers who are passionate about what they do. We work closely with our clients to understand their business and their objectives, and we create tailor–made solutions that deliver results. If you are looking for a design agency or digital agency in Zürich, contact us today to find out how we can help you.
We're proud to work with some of the world's leading brands. From fashion to food, travel to technology, we've worked with clients across industries and sectors.
Choosing a design
agency
:
There are a few things to consider when choosing a design agency:
–Are they a good fit for your company/brand?
-Do they have a good portfolio of work?
-Can they meet your budget and timeline?
There are many factors to consider when choosing a design agency, such as their portfolio, case studies, client testimonials, industry experience, and pricing. It's important to do your research and ask plenty of questions to make sure the agency is a good fit for your specific needs.
We start by listening to you and understanding your needs. Then we take those needs and translate them into a clear vision. This is where we come up with the idea and develop the concept. Once we've got an idea, we start sketching out different solutions.
Founded in 2020, zhwa+ Design is a graphic design agency based in Zürich, Switzerland.
The agency works with a wide range of clients, from small businesses to large international companies. Base Design has a team of experienced designers who are able to create high–quality, innovative designs that meet the specific needs of each client.
If after read this still have some questions we will be happy to talk with you just click here to contact.
Some quotes to inspirate your design
"Design is a solution to a problem. Art is a question to a problem." –John Maeda
"There are three responses to a piece of design – yes, no, and Wow! Wow is the one to aim for." –Milton Glaser
"Design is intelligence made visible." –Alina Wheeler
"The role of the designer is that of a good, thoughtful host anticipating the needs of his guests." –Charles Eames
"Design is the method of putting form and content together. Design, just as art, has multiple definitions; there is no single definition. Design can be art. Design can be aesthetics. Design is so simple, that's why it is so complicated." –Paul Rand
Web design Zürich / Zug / Winterthur By Jose A. ZM, ZürichWeb design Zurich : In this post we will speak about: Your web design Our Zürich web design agency Choosing a web design agency Responsive web design Some quotes to inspire you About your web design Your...
read more